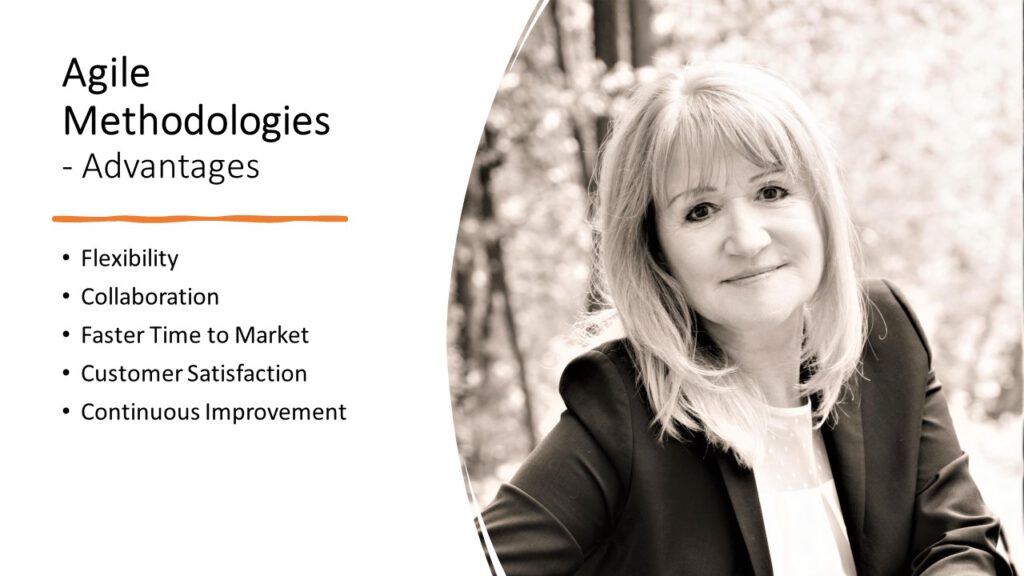 In my digital transformation projects in marketing, it is important that everyone drives the project with heart and mind. I activate this motivation and passion in my teams with agile working methodologies. Agile methodologies offer several advantages in project management.
Some of the key advantages are:
1. Flexibility: Agile methodologies allow for flexibility in project management, as requirements and priorities can change throughout the project lifecycle. The Agile approach allows for a more iterative, adaptable approach to project management, which lead to better outcomes. The immediate adaptation to changing circumstances ensures that the work effort always leads in the right direction. Good results maintain motivation.
2. Collaboration: Agile methodologies encourage collaboration between team members, stakeholders, and customers. This fosters better communication and helps to ensure that everyone involved in the project is on the same page. This method prevents misunderstandings and disagreements.
3. Faster Time to Market: Agile methodologies prioritize the delivery of working software or products in short, iterative cycles. This means that the team can deliver value to the customer more quickly and respond to feedback faster, leading to a faster time to market. The result becomes visible, and the success confirms one's own performance.
4. Customer Satisfaction: The Agile approach focuses on delivering value to the customer through frequent releases and feedback loops. This helps to ensure that the product meets the needs of the customer and leads to greater customer satisfaction. Customer satisfaction is THE target. There is no more motivating feedback.
5. Continuous Improvement: Agile methodologies emphasize continuous improvement through retrospective meetings and a focus on learning from each iteration. This helps to ensure that the team is always improving and delivering better results. My teams know that their way of working, and their technique are up to date and therefore they achieve good results. Everyone feels safe and valuable.
Agile Methodologies lead to very good work results, high qualification, high motivation and satisfaction of every team member. No company can wish for better employees.
What experience have you had with agile work methodologies?
There are many more benefits from agile working methods, I look forward to your additions.
Feel free to share your missteps as well. Agile methodologies are not the ultimate solution either.